We offer a full range of architectural, advisory and technical design services, from feasibility through to construction, tailored to suit client's requirements, the size and complexity of the project, and the intended procurement method.
We are also able to draw on an established network of specialist consultants, contractors and suppliers with whom we have worked in the past to suit the particular needs of a project.
Architectural Design
Interior Design
Exhibition Design
Bespoke Furniture Design
Appraisal and Feasibility studies
Brief Writing and Development
Client Advisory Services
Masterplanning
Planning Applications
Listed Building & Conservation Area Consents
Building Regulation Submissions
Specifications & Technical Working Drawings
Contract Adminitration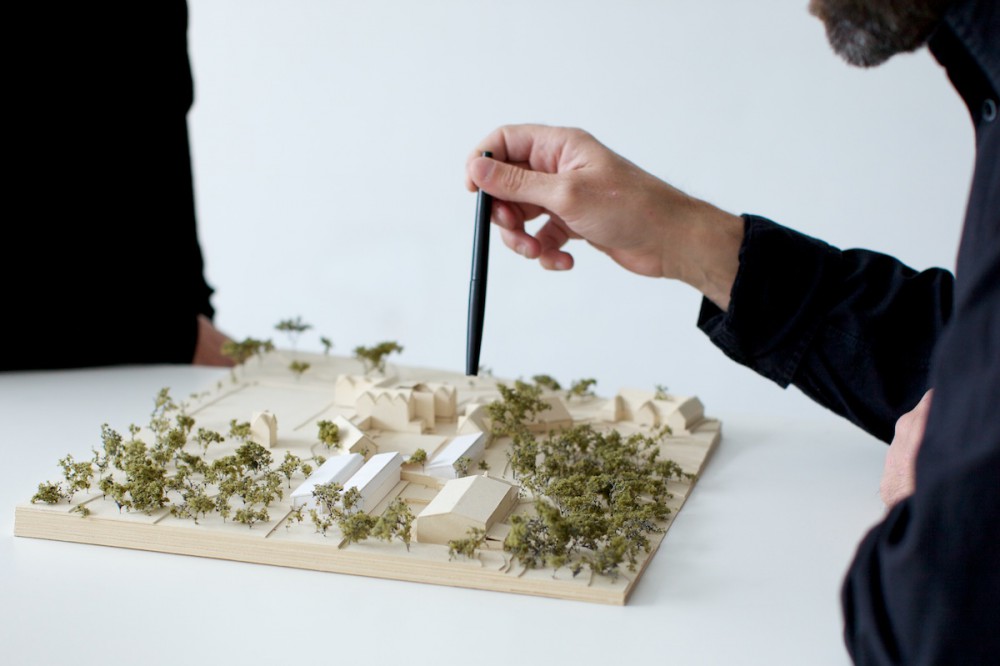 The practice has gained a reputation for a thorough and considered approach, placing great emphasis on developing the design and brief in the early strategic stages of a project, working collectively and transparently in an on-going dialogue with clients.
The additional roles of accredited RIBA Client Advisor andEnabler for Glass-House Community Led Design allow us to  offer broad-ranging strategic advice and assistance in the very early stages of projects.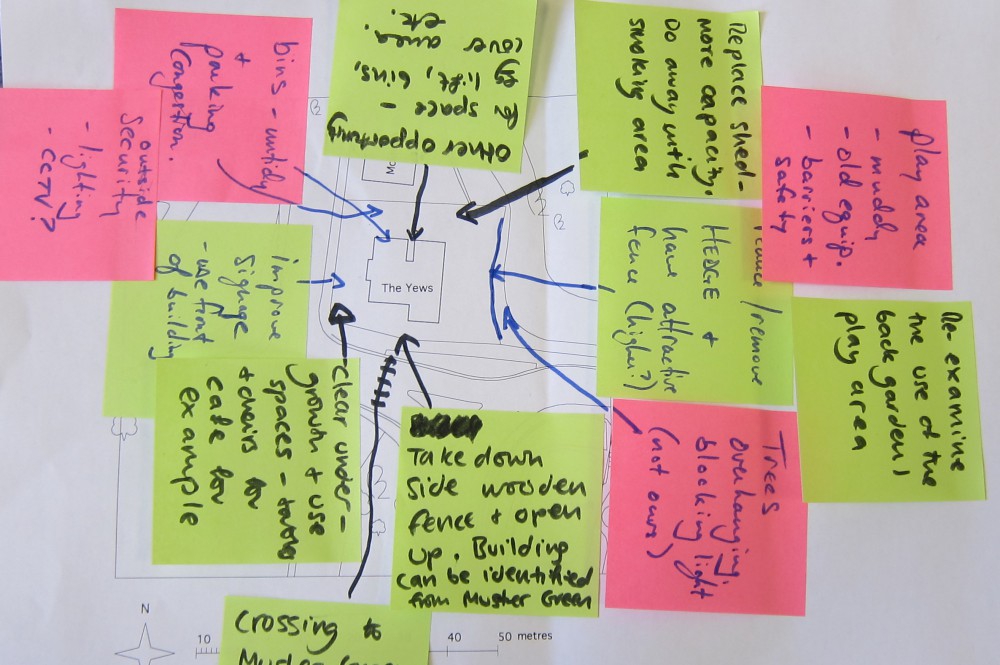 We believe the early stages are particularly vital in setting the strategic direction of a project and we seek to provide clients with information to establish their priorities and make informed decisions.
We put enormous effort into understanding the needs of clients and the building users – a process
that involves detailed consultation with our clients to understand their culture, their immediate needs and long term aspirations, alongside considerations of budget, time-scale and the opportunities and constraints presented by the site and existing buildings, through which we seek to provide clients with a robust long-term vision for their project.
Each project, regardless of scale or budget, is typically developed from an initial feasibility study/options appraisal and/or master planning exercise.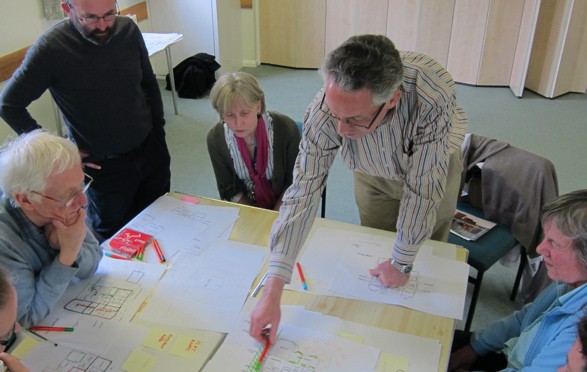 Feasibility & Masterplanning
In recent years LLA has built up experience of appraisals and masterplanning principally relating to schools estates but with transferable skills to other sectors, typically with the objective of rationalising and assessing options for new build, remodelling and extensions to existing buildings and estates.
We place great emphasis on examining the constraints and opportunities surrounding different options for development where discrete, sometimes relatively inexpensive solutions can unlock hidden potential or capacity, and can point to where best value can be achieved.
Rather than approaching building regeneration piecemeal where often the placement of a new building or extension can restrict future development plans, we work with clients to consider a wide range of options and develop a robust, long term planning strategy.
Great importance is placed on the value of external spaces as an asset – a masterplan will typically integrate external and internal spaces, transforming and bringing added value from unresolved, under used, or 'left-over' spaces to provide holistic vision for a site.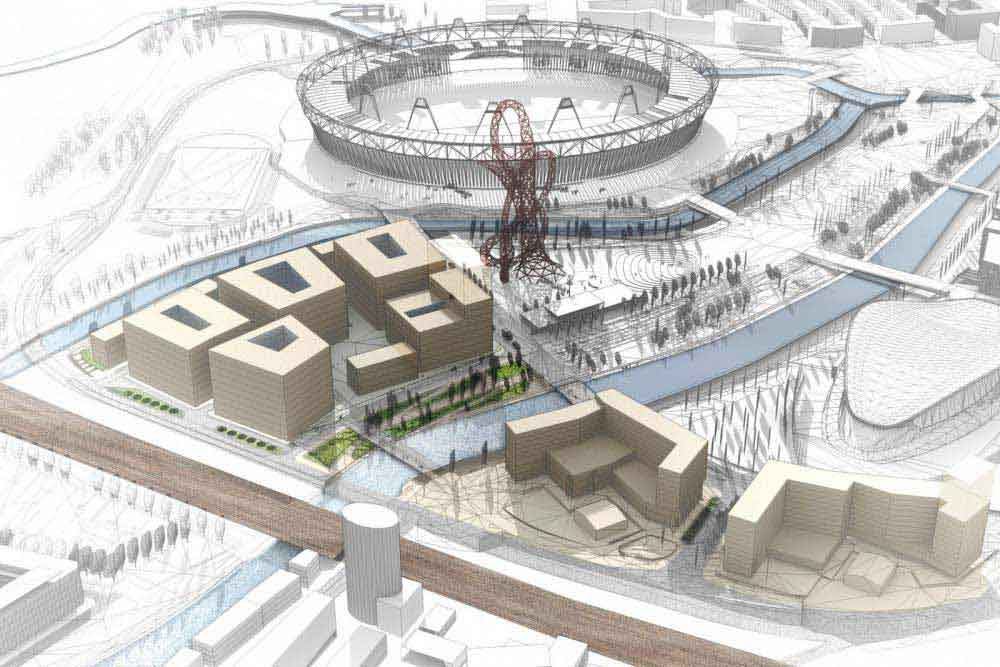 Key services include:
• Strategic review of site wide building assets to provide a long term basis to inform local spending priorities, options for development plans that allows for future expansion so as to avoid curtailing future growth by incorrect placement of extensions and/or new buildings. Integration of external spaces, adding value from unresolved, under used or 'left-over' spaces.
• Appraisals of the condition of existing and listed buildings understanding their characteristics, constraints and opportunities to establish best value in meeting the need for high quality, flexible, attractive environments able to provide state-of-the-art spaces and that meet the technical and legislative requirements of the 21st Century.
• Sustainable solutions promoting the application of 'passive' design principles as a first step before reliance on overly technical (and potentially expensive) solutions. Typically within the constraints of existing, sometimes listed buildings
Our expertise includes projects in listed or sensitive settings and landscaping / public realm. Prior to setting up the practice Nicola was Project Architect for the Tower Environs Scheme at the Tower of London for Historic Royal Palaces – a major new public space adjacent to the World Heritage Site of the Tower of London. 
Nicola, in the role of consultant, has also been involved in major feasibility studies for UCL and Brunel University to review the original 1960's building stock and its relevance to future development programmes for the campus.