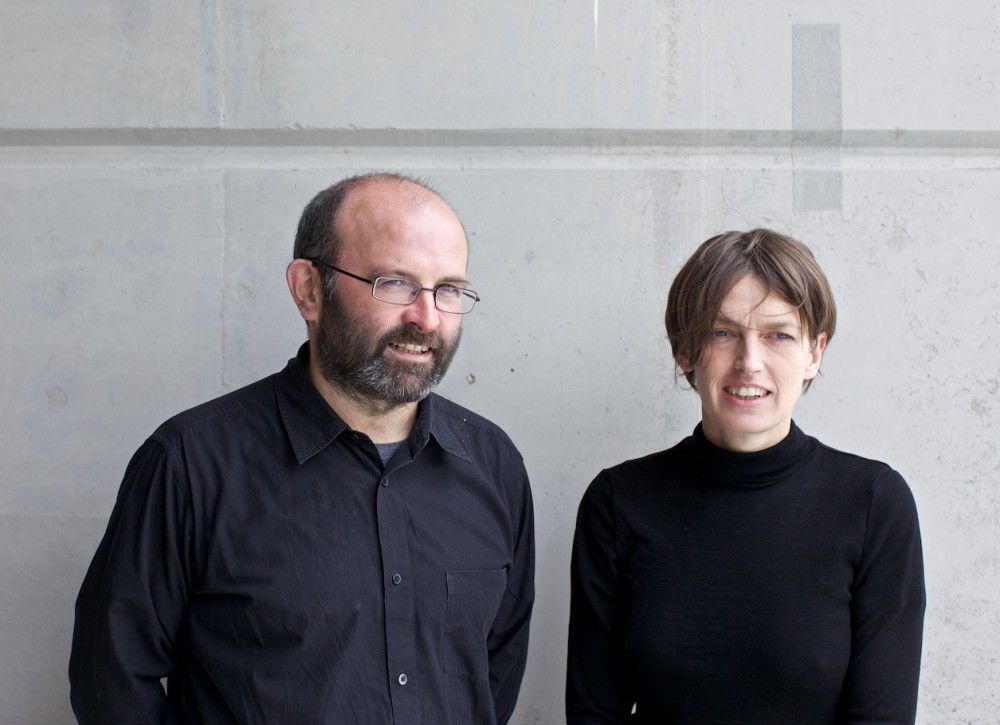 Andrew and Nicola Llowarch are joint directors of the practice. The practice was established in 2001 the partners having worked together informally since graduating in 1991. The practice became a limited company in 2003.
The practice operates from an office in Bloomsbury, Central London with 8 dedicated workstations and provision for in-house modelmaking. The size of the practice ensures that both directors have 'hands-on' personal involvement in the design and management of all projects. One of the directors would be named to take the lead role.
The practice is a member of both the Royal Institute of British Architects and the Architects Registration Board. The practice is RIBA Chartered
Andrew Llowarch BA(Hons)(Manchester) DipArch(Edin) ARB RIBA
Educated in Ellesmere Port, Cheshire, studied architecture at Manchester Polytechnic and University of Edinburgh, graduating in 1991. Andrew gained experience in a range of leading architectural practices including David Chipperfield Architecs, MacCormac Jamieson Prichard and Sauerbruch Hutton Architects in London, and West 8 Landscape Architects in Rotterdam. Andrew founded Llowarch Llowarch Architects in 2001, formally becoming a limited company in 2003.
Since 2001 Andrew has been responsible for a number of projects within the education sector, South Acton Children's Centre and several projects for Westminster Childrens' Society, and cultural projects including projects at York Castle Museum, Leeds Art Gallery, and more recently, a couple of private galleries including a writing studio, & a recording studio, both in North London. Recently Andrew has been the Director-in-charge of a residential development in Highcliffe, Dorset. Andrew has also completed and continues to lead on a number of bespoke projects for private residential clients.
Andrew has taught throughout the UK, including Manchester Polytechnic, Leeds Metropolitan University, Oxford Brooks and University of Westminster.
Design Council CABE Built Environment Expert.
Accredited RIBA Client Design Advisor.
Member of shortlisting panel for the RIBA awards, 2009.
Enabler for Glass-House Community-Led Design.
Board member of ArtPoint Trust.
Recipient of 1999 RIBA Rome Scholarship in Architecture & Urbanism, six month residency at the British School at Rome.
Nicola Llowarch MA(Hons)(Edinburgh) BArch(Hons)(Bath) ARB
Educated in Belfast, studied architecture at the University of Edinburgh and Bath University, graduating (with distinction) in 1992. Thesis project nominated for RIBA President's Silver Medal. Has worked for practices in Canada and the Netherlands as well as in the UK, including Northern Ireland. Nicola has worked for leading practices in the UK including Stanton Williams, MacCreanor+Lavington, and Burrell Foley Fischer Architects. Nicola joined her partner Andrew formally in 2003. Working alongside Andrew on several educational, cultural, residential (commercial) and private residential projects, Nicola lead the masterplan study for Admissions/review of visitor arrivals process, and refurbishment of the Ticket Kiosks, Tower Hill. Nicola is currently leading a project for new Ravens Enclosures at HM Tower of London which is nearing completion on site. Recently Nicola has been responsible for refurbishment projects within the commercial sector including the refurbishment of Stanton Williams London Studio. Nicola also acts as consultant in association with Stanton Williams on several projects including a Masterplan Study for University College London (UCL), and for Brunel University. Other heritage projects lead by Nicola as consultant in association with Stanton Williams include a successful HLF funding bid for a cafe and spaces for pop-up shops for local artists and crafts people within the Grade II listed Colonnade, part of Public Realm improvement works to the Seafront, Bexhill-on-Sea, and successful HLF bid to provide a new education space and exhibition gallery within Grade II listed Belgrade Theatre, Coventry.
Ravens Enclosure RIBA London Award winner 2016, Civic Trust Award Regional Finalist 2018, Shortlisted Structural Timber Awards 2016 Published Dezeen, Architects Journal, Wallpaper, ArchDaily 'Award winning new home for London's Ravens' London Live, May 2016
Brooksby Street awarded a commendation, Brick Awards 2015, Refurbishment category, long-listed for NLA Don't Move Improve 2016
Coram Fields Masterplan, December 2013, Shortlisted
'Llowarch Llowarch creates Cob arts space', Design Week, 17 December 2010
Bloomsbury Festival 2010, October 2010, open studio
Collingham Gardens Nursery competition – February 2010, 2nd place, exhibited Goodenough College, London, published BD April 2010
Open House London 2009, September 2009, open studio,
South Acton Children's Centre included as exemplar schools project London Festival of Architecture 2008, July 2008, open studio Building Design,
contribution to Hadrian's Villa article, August 2008
Open House London 2008, September 2008, open studio
Architecture Foundation,
Next Generation 2008 directory
'Shortlisted Buildings for RIBA Awards 2007', London Architect, June 2007 'Lessons in More': Llowarch Llowarch in west London South Acton Children's Centre, published Architecture Today, March 2006 'Shortlisted Buildings for RIBA Awards 2006', London Architect, June 2006
Amphibious Living, Group Exhibition, British School at Rome – March 2000, catalogue publication, June 2000 Multiples exhibition, Emporio Mariani, Swiss Institute, Rome, February 2000 Casa Casla, Villa Crispi, Naples, May 2000
'Examining the Centralised City' Paper presented to UN conference in Naples on the theme 'Revitalisation of Old Urban Centres', March 1996
Holy Island Buddhist Retreat, Scotland; Highly commended, exhibited Glasgow – December 1993, published RIBA Journal Feb 1994
Uni Dufour, Geneva, December 1996, Exhibited Musee d'art et d'histoire, Geneva Glasgow Tower Competition – December 1992, Shortlisted, exhibited RIBA, London, published BD magazine, 1992
Shinkenchiku 'House with no Style' – September 1992, exhibited NAI, Rotterdam GGF Glasshouse – July 1989, Highly Commended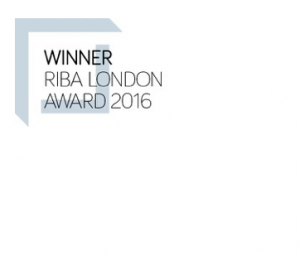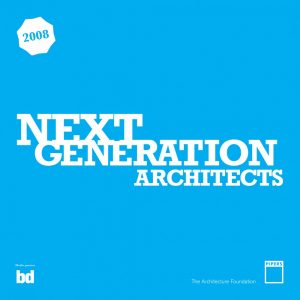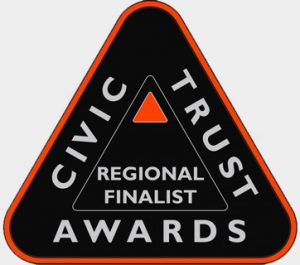 "Llowarch Llowarch Architects demonstrated their ability to interpret our unique and challenging project requirements whilst striving for quality appropriate to the sensitive, world renowned setting of the Tower of London.
We commend Llowarch Llowarch Architects for maintaining a close spirit of partnership with both the client and contracting team, their attention to detail and execution of all phases of the work was to a consistently high standard.
Our objective was to provide world class accommodation to house and present the Ravens and the story of their unique relationship with the Tower of London as a core component of the visitor experience. The project was delivered according to the timescale and within the budget agreed to meet these objectives. "
Historic Royal Palaces
'The Ravens Enclosures demonstrate how a simple contemporary approach to craft and detail can be sympathetic and successful in this special historic setting'
RIBA London Award Jury
'From our first contact to the completion of the project we have had consistently courteous and sincere interest in our situation and requirements. Throughout the process we were confident that we were in the care of an honest and ethical company.
From start to finish we were fully supported in obtaining our desired outcome with which we are very happy. The design process was excellent and what we finished up with exceeded our expectations.
Our preschool children now have a lovely upper floor area which meets their needs beautifully.
Since the completion of the renovation works, we have been approached by many parents and visitors admiring the work done.'
Magdalena Janus, Nursery Manager, Beechcroft Day Nursery
"It was actually great to see what you'd been up to – we're both impressed by your care and the different solutions you've come up with … to create airy and lighter spaces throughout."
Kate Bland, Cast Iron Radio & Recording Ltd
"The space and design of the building has enabled us to provide a very high quality and rich learning environment for the children… both inside and out!"
South Acton Children's Centre
"He (Andrew Llowarch) worked very closely with the team from the local authority, myself, the Head of Centre and both other managers and staff, listening, discussing and understanding our requirements as well as offering his own thoughts and ideas to develop the design brief.
We had a parallel external environment garden project and he worked with the landscape designer to ensure it complemented the design of the building.
He demonstrated his interest to develop his understanding of the needs of under five year olds and their families by attending a weekend conference in Manchester for Heads and Architects involved in Sure Start building programmes and visiting a recommended new building along with the managers of SACC, and worked effectively with various client groups, including leading the consultation with parents, staff, the health team and local health authority.
He worked efficiently in terms of the architect's services regarding both the programme and budget."
Sheila Vizard MBE, Former Head of Centre, South Acton Children's Centre (shortlisted for a Royal Institute of British Architects regional award).
"The architects have done an amazing job, of letting in loads of light and allowing us to hang huge pieces of art"
Polly Stenham, Cob Studios & Gallery
"It's all very right-now: modern, functional and unintimidating. We like very much"
Kentishtowner, (Cob Studios & Gallery)
"We are all hugely grateful for your part in getting (the) project to this stage, not least noticing the availability of the grant in the first place.  And the nursery has been well served by your advice and work, the quality of the feasibility study was undoubtedly what got the money."
Chloe Mackay, Chair of Trustees, Collinginham Gardens Nursery
"Three things seemed to stand out for me about Llowarch Llowarch. First the thrilling aesthetic vision with which the practice took a tricky, inner London flat and found a way of transforming it not only to meet, but exceed our hopes; second, the punctiliousness of the practice in project-managing the build; and third, the care and professional decency shown by Andrew, Nicola and the team, who always seemed to go the extra mile to ensure the success of the project. We always felt we could absolutely trust them to do the best for us; no detail would be overlooked." 
"I absolutely love it. What you've all designed is clever and beautiful. I couldn't be more pleased…"
"We adore our transformed flat and look forward to enjoying it for many years to come".
Private Residential Client
Archdiocese of Southwark
Cast Iron Radio & Recording Ltd
Cob Gallery
Cockpit Arts
Collingham Gardens Nursery
Diocese of Portsmouth
Elsby & Co
Large Glass
Leeds Art Gallery
Limehouse Arts Foundation
London Borough of Brent
London Borough of Camden
London Borough of Ealing
London Borough of Tower Hamlets
Historic Royal Palaces
Michael Baigent Orla Kelly
Nicoll Road Nurseries
Ocean New Deal for Communities
Stanton Williams
Sure Start Roundwood
Sure Start South Acton
York Castle Museum
Westminster Children's Society
Private Residential clients