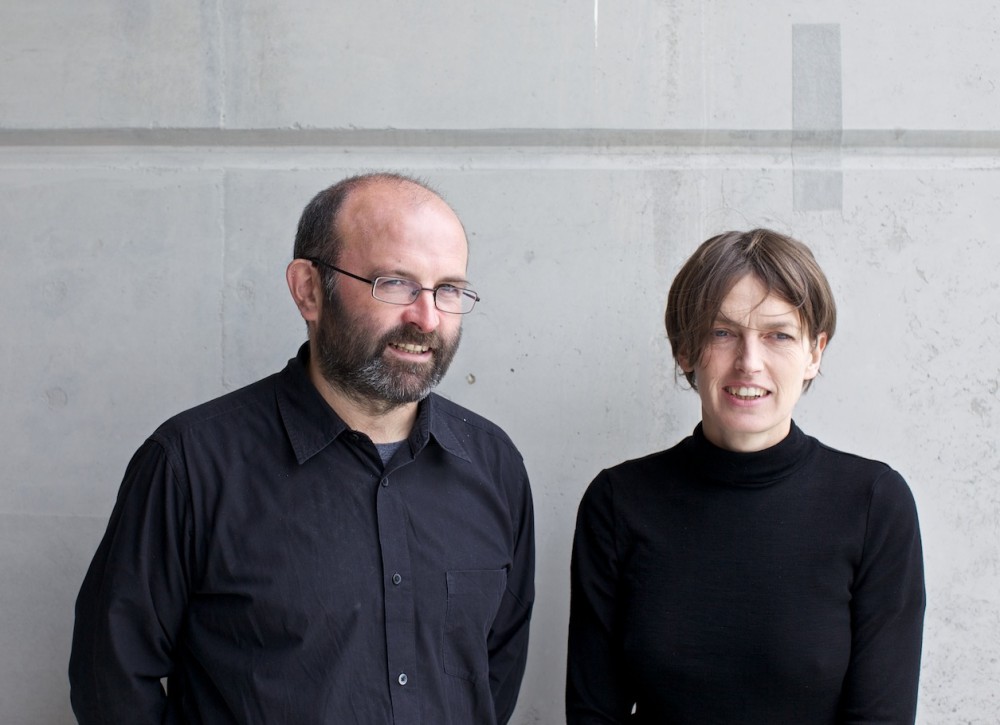 Andrew and Nicola Llowarch are joint directors of the practice. The practice was established in 2001 the partners having worked together informally since graduating in 1991. The practice became a limited company in 2003.
The practice operates from a studio in Camden, Central London with 4 dedicated workstations and provision for in-house modelmaking. The size of the practice ensures that both directors have 'hands-on' personal involvement in the design and management of all projects. One of the directors would be named to take the lead role.
The practice is a member of both the Royal Institute of British Architects and the Architects Registration Board. The practice is RIBA Chartered
Andrew Llowarch BA(Hons)(Manchester) DipArch(Edin) ARB RIBA
Educated in Ellesmere Port, studied architecture at Manchester Polytechnic and University of Edinburgh, graduating in 1991. Andrew gained experience in a range of leading architectural practices including David Chipperfield Architecs, MacCormac Jamieson Prichard and Sauerbruch Hutton Architects in London, and West 8 Landscape Architects in Rotterdam. Andrew founded Llowarch Llowarch Architects in 2001, formally becoming a limited company in 2003.
Since 2001 Andrew has been responsible for a number of projects within the education sector, South Acton Children's Centre and several projects for Westminster Childrens' Society, and cultural projects including projects at York Castle Museum, Leeds Art Gallery, and more recently, a couple of private galleries including a writing studio, & a recording studio, both in North London. Recently Andrew has been the Director-in-charge of a residential development in Highcliffe, Dorset. Andrew has also completed and continues to lead on a number of bespoke projects for private residential clients.
Andrew has taught throughout the UK, including Manchester Polytechnic, Leeds Metropolitan University, Oxford Brooks and University of Westminster.
Design Council CABE Built Environment Expert.
Accredited RIBA Client Design Advisor.
Member of shortlisting panel for the RIBA awards, 2009.
Enabler for Glass-House Community-Led Design.
Board member of ArtPoint Trust.
Recipient of 1999 RIBA Rome Scholarship in Architecture & Urbanism, six month residency at the British School at Rome.
Nicola Llowarch MA(Hons)(Edinburgh) BArch(Hons)(Bath) ARB
Educated in Belfast, studied architecture at the University of Edinburgh and Bath University, graduating (with distinction) in 1992. Thesis project nominated for RIBA President's Silver Medal. Has worked for practices in Canada and the Netherlands as well as in the UK, including Northern Ireland.
Nicola has worked for leading practices in the UK including Stanton Williams, MacCreanor+Lavington, and Burrell Foley Fischer Architects. Nicola joined her partner Andrew formally in 2003.
Working alongside Andrew on several educational, cultural, residential (commercial) and private residential projects, Nicola lead the masterplan study for Admissions/review of visitor arrivals process, and refurbishment of the Ticket Kiosks, Tower Hill.
Nicola is currently leading a project for new Ravens Enclosures at HM Tower of London which is nearing completion on site.
Recently Nicola has been responsible for refurbishment projects within the commercial sector including the refurbishment of Stanton Williams London Studio.
Nicola also acts as consultant in association with Stanton Williams on several projects including a Masterplan Study for University College London (UCL), and for Brunel University.
Other heritage projects lead by Nicola as consultant in association with Stanton Williams include a successful HLF funding bid for a cafe and spaces for pop-up shops for local artists and crafts people within the Grade II listed Colonnade, part of Public Realm improvement works to the Seafront, Bexhill-on-Sea, and successful HLF bid to provide a new education space and exhibition gallery within Grade II listed Belgrade Theatre, Coventry.